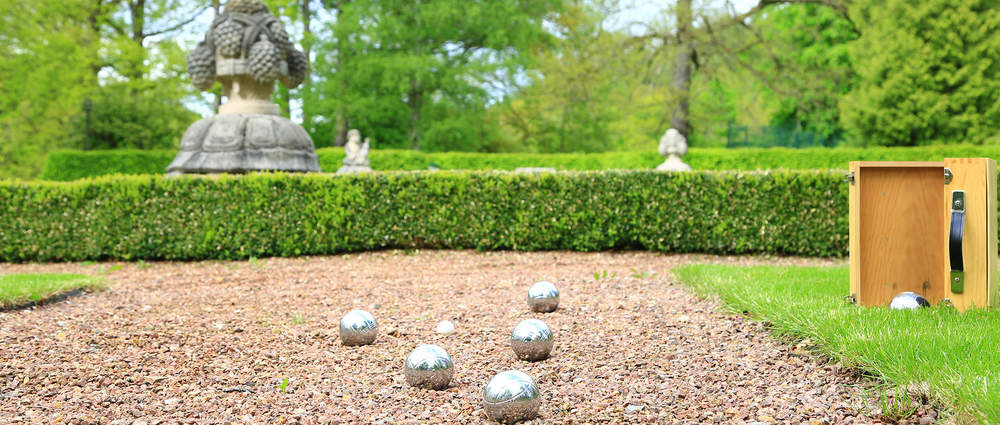 The icing on the cake for your Wolfsbrunn experience
Activities & Incentives
Always a good idea
What we have in common connects us
Activities are a good addition; to clear your head, after a long meeting, at a party, or just for a good mood and to rest your tired muscles.
(minimum of 10 people) 29 euros per person Combine your event with an entertaining archery tournament, our guides will show you the basics of using a bow and arrow. After a couple practice shots, we will hold a small tournament.
Viking chess, jenga, bocchia - all of it in fresh air, and beneficial for body and mind. We invite you to try our games in pure nature, alone or in a group. Deposit: 29 euros
Wolfsbrunn office golf course
Surprisingly different, new, and entertaining: Our Wolfsbrunn office golf is played throughout the hotel and is guaranteed to strengthen the team spirit. 19 euros per person
Für nur 30,- Euro pro Tag und Bike können Sie direkt vom hoteleigenen Verleih aus Ihre Tour auf zwei Rädern ins schöne Erzgebirge starten.
Für einen Ausflug mit echten Pferdestärken sprechen Sie uns gern persönlich an. Wir vermitteln Ihnen Ihre exklusive Kutschfahrt im Erzgebirge.
Skifahren in Oberwiesenthal
Nur 50 km mit dem Auto von Hartenstein entfernt liegt die höchstgelegene Stadt Deutschlands – Oberwiesenthal. Im größten Skigebiet Sachsens warten in der Wintersaison 10 qualifizierte Abfahrtspisten, über 30 km Loipen, ein Snowpark oder eine Kunsteisbahn auf schneeverliebte Besucher.